Notice: Internet Explorer 10 and older at "End of Life".
January 10, 2016

It was worth the trip to Dattocon 16 in Nashville, TN
June 24, 2016
Connect to GreatCloud from anywhere with Skyroam.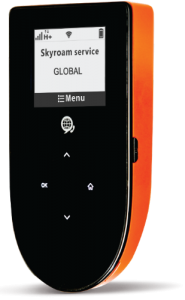 So you're a world traveler. Remember looking at your phone bill after you got back from that nice vacation in Italy? Roaming fees and data surcharges are a killer right?  Now you can stay connected to the Internet and GreatCloud from almost anywhere without having to worry about roaming charges!
If you're planning on traveling out of the country to any of these locations and want to stay connected let us know, we can help.  We've got the Skyroam wireless hotspot that will keep you connected worldwide at a flat rate per 24 hour use.
The Americas
Argentina, Brazil, Canada, Chile, Colombia, Costa Rica, El Salvador, Guatemala, Honduras, Jamaica, Mexico, Nicaragua, Panama, Peru, Puerto Rico, Uruguay, Venezuela, United States
Europe
Albania, Austria, Belarus, Belgium, Bulgaria, Croatia, Cyprus, Czech Republic, Denmark, Estonia, Finland, France, Germany, Greece, Hungary, Iceland, Ireland, Italy, Latvia, Liechtenstein, Lithuania, Luxembourg, Malta, Monaco, Netherlands, Norway, Poland, Portugal, Romania, Russia, San Marino, Slovakia, Slovenia, Spain, Sweden, Switzerland, Ukraine, United Kingdom, Vatican
Asia
Cambodia, China, Hong Kong, India, Indonesia, Japan , South Korea, Kazakhstan, Macao, Malaysia, Maldives, Philippines, Singapore, Sri Lanka, Taiwan, Tajikistan, Thailand, Uzbekistan, Vietnam
South Pacific
Australia, Christmas Island, New Zealand, Fiji
Africa
Egypt, Ghana, Mauritius, South Africa
Middle East
Israel, Qatar, Turkey, United Arab Emirates