Notice: GreatCloud Upgrades
December 8, 2018

Windows 7 End of Life: Backup Before Upgrading to Windows 10
September 5, 2019
Windows 7 End Of Life: Monitor Connection Types



On January 14, 2020, Windows 7 will become end of life (EoL). This means Microsoft will stop releasing critical updates and patches for Windows 7. Continuing to use Windows 7 in your environment, puts you and your company at risk of being compromised. You should upgrade to Windows 10 or replace your computer before January 14th, 2020.
If your computer was purchased within the last 3 years, there's a good chance it already licensed for Windows 10. Many computers came licensed for Windows 10 with a downgrade license to Windows 7. This means it was licensed for Windows 10 but came pre-installed with Windows 7 from the factory. In this case, you can upgrade to Windows 10 without needing to purchase an additional license.
If your computer is older than 3 years, it's probably not worth spending too much money on it. Purchasing a Windows 10 license and upgrading your older computer can be a costly endeavour. Replacing your computer is most likely your best option in this case. If you would like to keep your existing monitor, you may need to purchase an additional adapter or a replacement monitor cable to connect it to your new computer. Most older monitors come with a VGA or DVI type connection. These are often not compatible with newer computers as most now come with a newer DisplayPort connection.
What to look for?
Older monitors with VGA connections sometimes have additional connections built in. If you are planning on keeping your old monitor and it has a DVI or HDMI port, you should get an adapter to connect to one of those connections instead of VGA. The picture will be better quality than VGA when you connect it to your new computer. If your monitor only has a VGA port, you may want to replace it with a newer modern monitor. The quality will be must better. Your eyes will thank you.
What do we recommend?
We standardized with the 3rd generation of the 24" Lenovo Tiny-In-One monitor. It has a small footprint, nearly invisible bezel, adjustable height stand, front USB port, built-in webcam and built-in speaker. Also, if you purchase a Lenovo Tiny computer, you can slide it directly inside the Tiny-In-One monitor. It takes much less space on an already crowded desk. You won't regret it!
To help you identify your monitor connection, we have included an image showing the most common types of connections.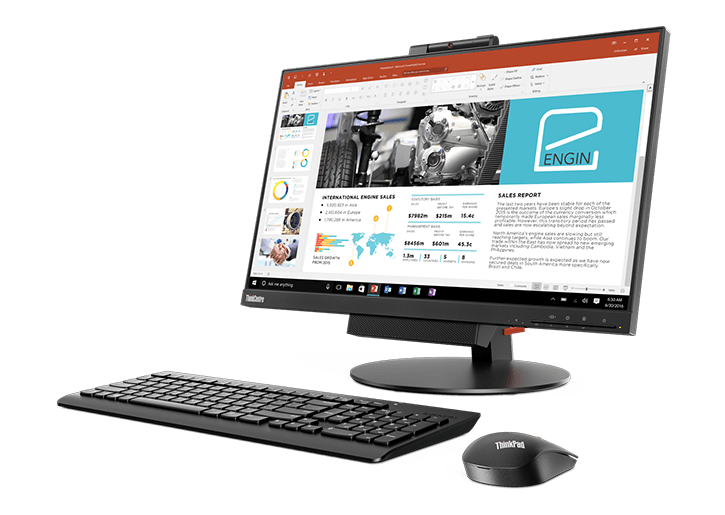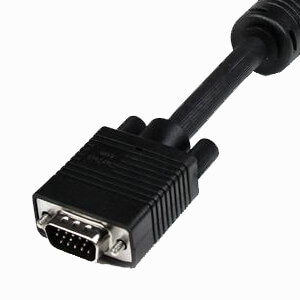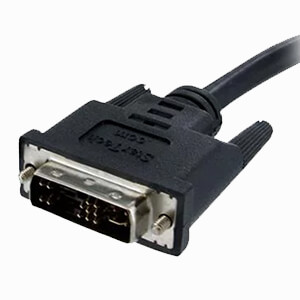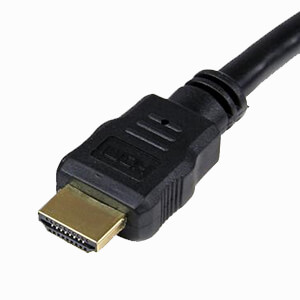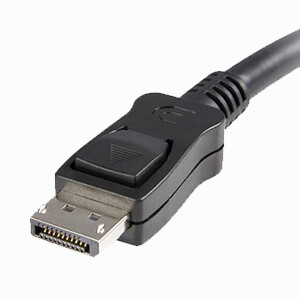 Here are some other types of connections that aren't as common in case your computer uses one of these.
From left to right: MIni DisplayPort, USB-C, Thunderbolt and Micro HDMI which is slightly smaller than a regular HDMI connection.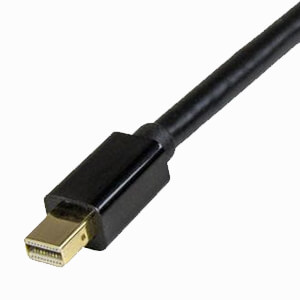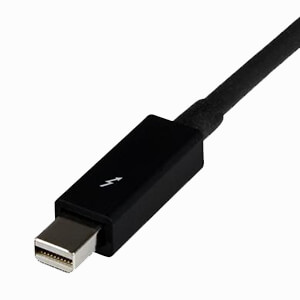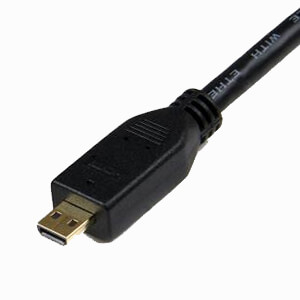 There are many different types of monitor connections in existence. If you plan on keeping your existing monitor, it's important to find the right adapter or replacement cable to ensure that your connection is reliable and problem free. If you need any help selecting the correct type of adapter or cable, we would be happy to help. Let us know and we can make sure to set you up with the right solution for your needs.